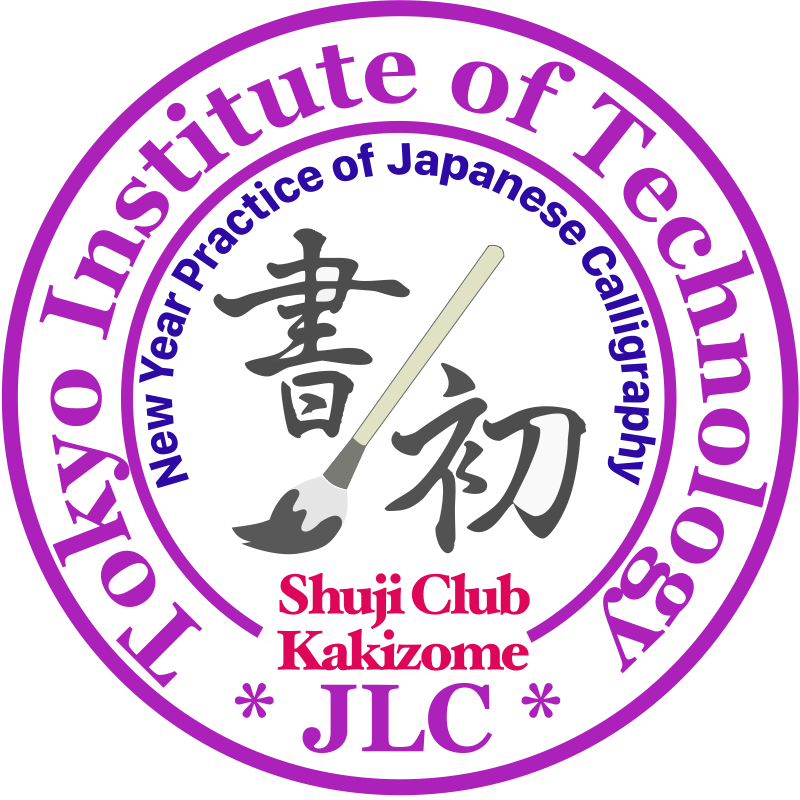 Shuji Club: Kakizome 2022
Welcome to Shuji Club
Japanese Calligraphy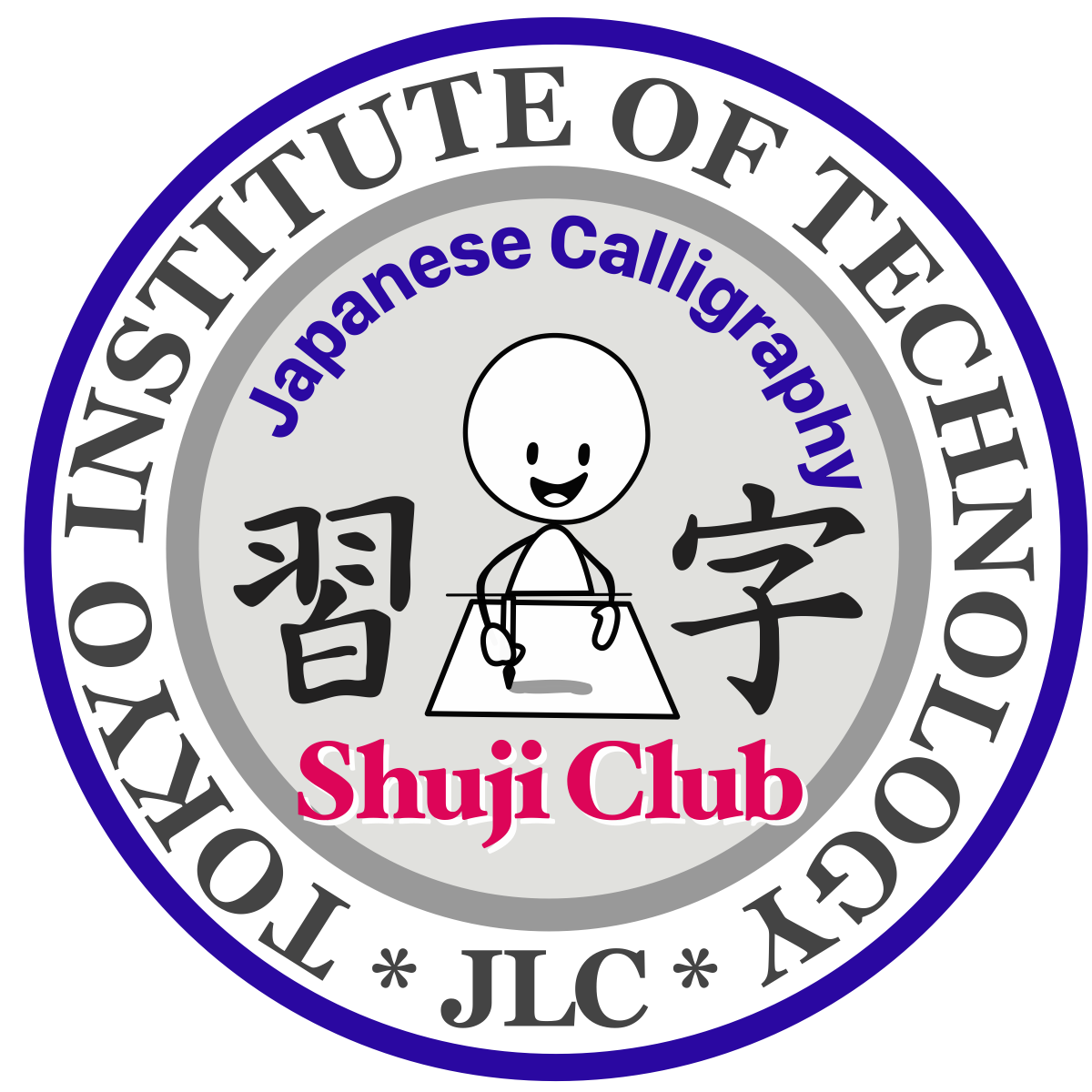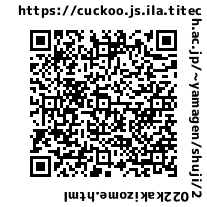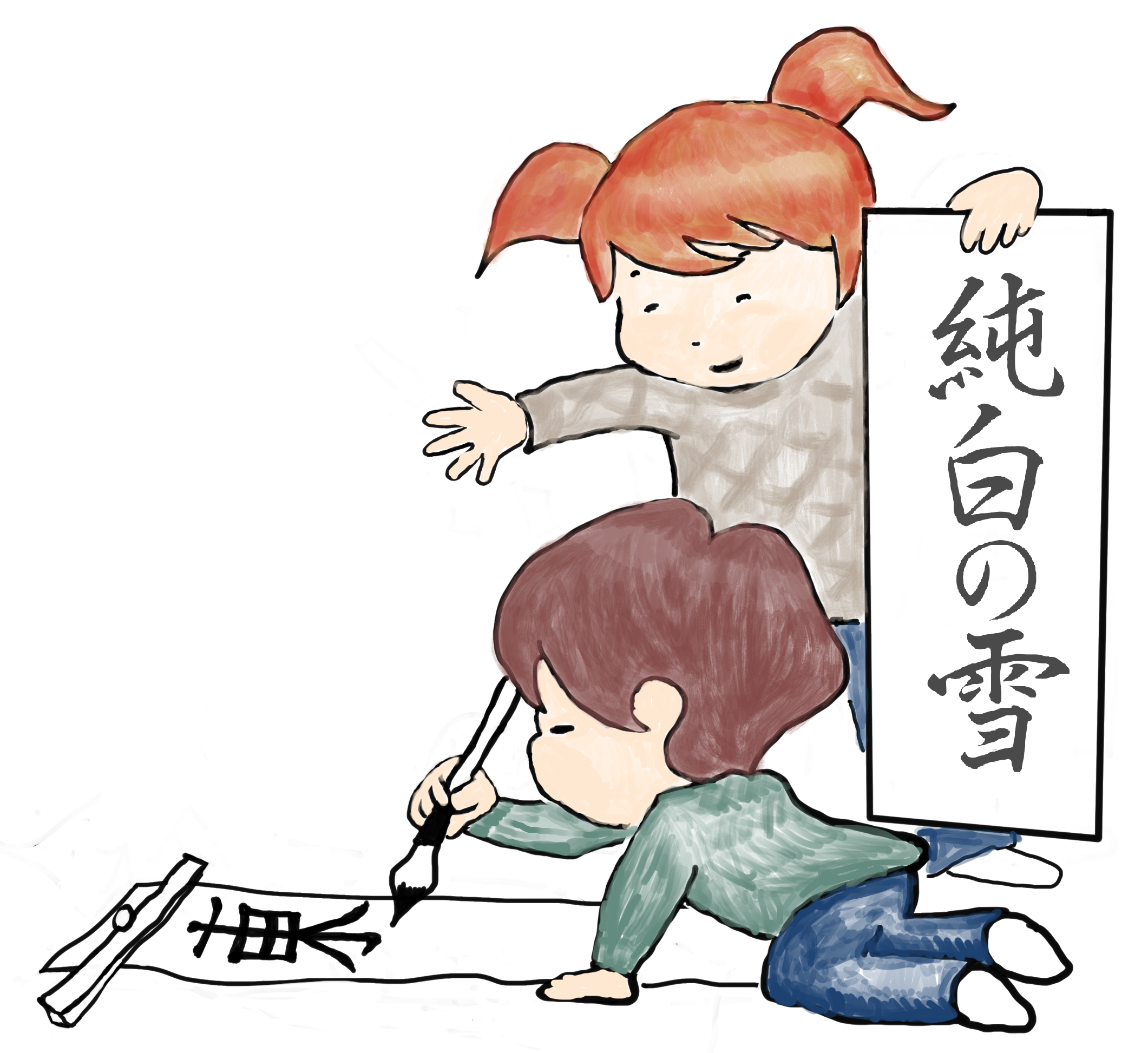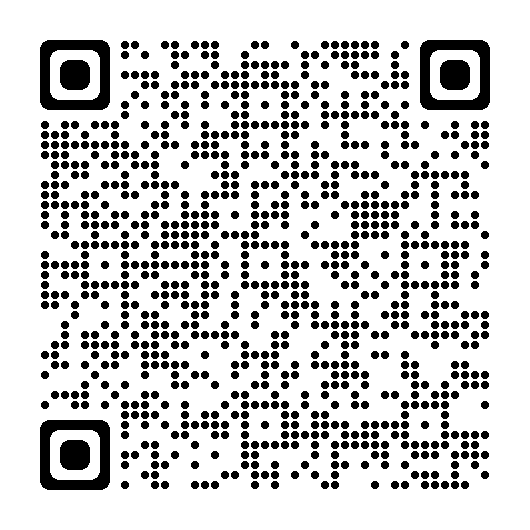 Shuji Club presents New Year's Kakizome Meeting
Venue: West 1 building, International Student Lounge
Dates: January, 12th or 13th, 12:30-14:00
What to bring: Nothing; we will prepare tools, brushes, and some sheets of paper
Fee: Free
Program:
12:25 Meeting time
12:30 Kakizome starts.
12:30-12:45 Brief Introduction and preparations

Shuji samples with both long and rectangle papers
Name samples
Kakizome Template Download [Here]

12:45-13:15 Writing time; choose papers; writing practices
13:15-13:45 Appriciation time

Comments
Concluding remarks
Commemorative photo
Announcement
Questionnaires

13:45-14:00 Clean up
14:00 Closing
*We suggest you to participate in casual clothes in case it gets stained.
The origin of Kakizome
Originally, it was a ceremony held at the Imperial Court, but since the Edo period, it has spread to the common people as well. The term "first calligraphy" first appeared in "Hanahikusa" (1636), a haikai treatise written by Nonoguchi Ryuho, a haiku poet in Kyoto in the early Edo period. It is said that if the flame rises high enough, one's handwriting will improve.
Resources